Powering AI in Edge Applications
Deep Learning Acceleration Platforms with NVIDIA® Jetson™ SOMs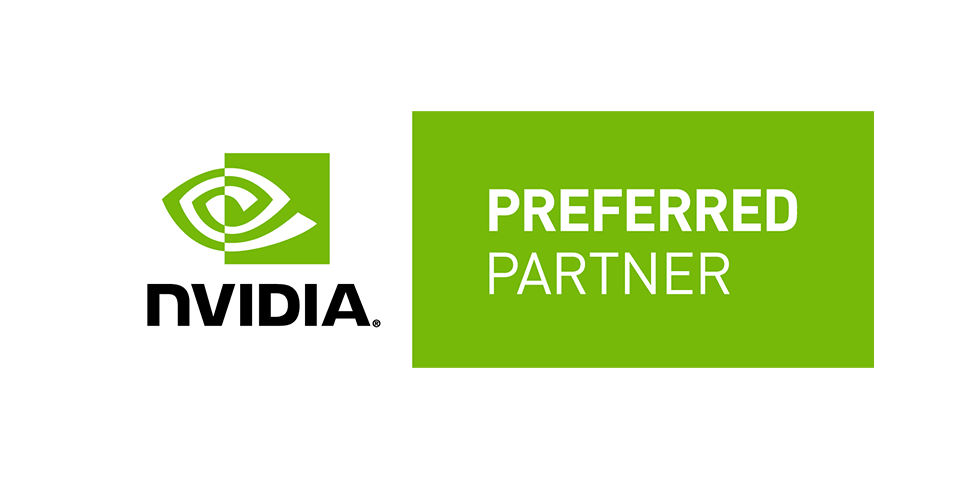 ADLINK, as the pioneer in the edge computing, AI-focused industry leader, and a partner to NVIDIA, is committed to deliver the edge AI solutions of heterogeneous computing architecture and hardware acceleration for deep learning, inference, machine learning, automated optical inspection, and other decision-making workloads.
ADLINK's products are designed for durability in harsh industrial and embedded environments, operating at extended temperature, vibration, and relative-humidity ranges, enabling systems integrators as well as OEMs/ODMs to lower development costs and shorten the time to market.
Why ADLINK
Industry Domain Knowledge
With 26-year dedication in automation, ADLINK realizes the demands and challenges customer face, and has established alliances with mega manufacturers like AUO and Foxconn to deliver proven and optimized solutions.
Edge AI Ecosystem
ADLINK partners with AI system integrators and software/cloud service providers to expand the service scope for customized AI applications, centralized device management, and cloud connectivity.
Robustness
ADLINK Edge AI Platforms feature high-performance yet energy-efficient in compact, fanless, and durable packages. Topped with the no-moving-parts design and wide-temp., they provide 24/7 reliable operations.
WHAT ADLINK Can Do for You
Deep-Learning Consultancy Services
ADLINK offers consultancy services via deep learning profiling to help users determine the most suitable hardware platform to satisfy their performance and size, weight, and power (SWaP) requirements. Considering the types of neural networks, batch size and other inputs, ADLINK's profiling tool models the performance of computing platforms. The tool runs these inputs against a large database of AI and deep learning accelerators, and generates statistics, such as inferences per second; performance per watt; and performance per dollar, for popular neural networks.
NVIDIA® Jetson Edge AI Platforms We Offer
The Jetson-based DLAP Edge AI Platforms offer users the flexibility to cost-effectively achieve the SWaP and AI performance. Users can choose from lines of NVIDIA Jetson SoMs, form factors, and power consumption ranges to satisfy their specific application requirements.
NVIDIA® Jetson Nano™
NVIDIA® Jetson™ TX2
NVIDIA® Jetson™ TX2 NX
NVIDIA® Jetson Xavier™ NX
NVIDIA® Jetson AGX Xavier™
NVIDIA® Jetson AGX Orin™
DLAP-201-JT2

Edge AI Platform Powered by NVIDIA® Jetson™ TX2

256-core Pascal™ GPU with 256 CUDA Cores
Dual-core NVIDIA Denver 2 64-Bit CPU, Quad-Core ARM® Cortex®-A57 MPCore
Compact, robust and fanless design
Wide-temp operation support from -20°C to 70°C
Integrated with Allxon remote device management

Learn more

DLAP-211-JT2

Jetson Xavier™ TX2 NX Edge Inference Platform

Deep learning acceleration with NVIDIA® Jetson™ TX2 NX
Linux® Ubuntu operating system
Support wide operating temperature

Learn more

DLAP-401-Xavier

Edge AI Platform Powered by NVIDIA® Jetson AGX Xavier™

512-core Volta™ GPU with 64 Tensor Cores
8-core ARM® v8.2 64-bit CPU
Compact, robust and fanless design
Wide-temp operation support from -20°C to 60°C
Integrated with Allxon for remote device management

Learn more

RQX-580/58G

Embedded Robotic Controller Powered by NVIDIA® Jetson AGX Xavier™ Module

512-core Volta™ GPU with 64 Tensor Cores
8-core ARM® v8.2 64-bit CPU
Designed for rapid development and deployment of ROS and AI applications

Learn more